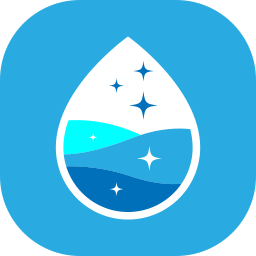 Maid Services to Suit All
Your Needs
Looking for personal care and attention to your home's cleanliness? Check out our maid cleaning services.
Exemplary Cleaning and Seamless
Communication
Many of our clients choose to use our recurring maid services to manage their home's cleanliness. After all, your home's cleanliness is paramount. With our efficiency, quality and Spotless Performance Guarantee, you can rest easy knowing that you have your time back. We'll do the cleaning so you can relax and focus your own life.
When Can Our Maids
Come In?
Our recurring cleaning and maid services are available on a weekly, biweekly, triweekly or monthly basis with. On each visit, your maid will complete our standard cleaning checklist, plus any additional items you'd like handled.
For Deep cleaning needs please see our Hourly cleaning or Residential Cleaning pages.
With your home being cared for by our trusted team members, you'll have more freedom and time to do the things you love most. Instead of spending the weekend cleaning your home, spend time with your family, friends, and favorite activities!
With our recurring maid service, your home will be cleaned by the same maid each time we service your home. Should your maid leave to pursue other opportunities, get sick, or move, we have additional pre-screened and trained maids ready to take their place and provide the same high standard of service. We handle all of the turnover, including briefing the maid on your preferences.
What
Customer Say
About JACS Just in Time
Hear from customers who've added more shine to their lives.
Deep clean, Moving-related cleaning
My first service appointment with Just in Time was completed today, and I am very pleased with the results. Each team member was capable, courteous and committed to my requests, and will be my weekly housekeeping provider going forward. Excellent work.
★★★★★
General housekeeping
I tried JACS for the first time and am I glad I did. My house looked GREAT after the cleaning and I kept finding things they did above and beyond. Unbelievable Job They Did! You Can't Go Wrong with JACS!
★★★★★
Clean House Interior (Maid Service)
It was excellent and more than what I actually expected! Nice and friendly people and very trustworthy! I didn't feel bad leaving them behind at my place. Good company!
★★★★★
Clean House Interior (Maid Service)
Very professional group, great customer care, very clean and organized. Will call again!
★★★★★
Clean House Interior (Maid Service)
They were very polite and professional. They were thorough and interested in meeting my needs.
★★★★
One Time Interior House Cleaning
Every step was as discussed and the cleaning professional did an excellent job.
★★★★★
Clean Building Interior (Janitorial Service) – For Business
On time, professional and detailed.
★★★★★